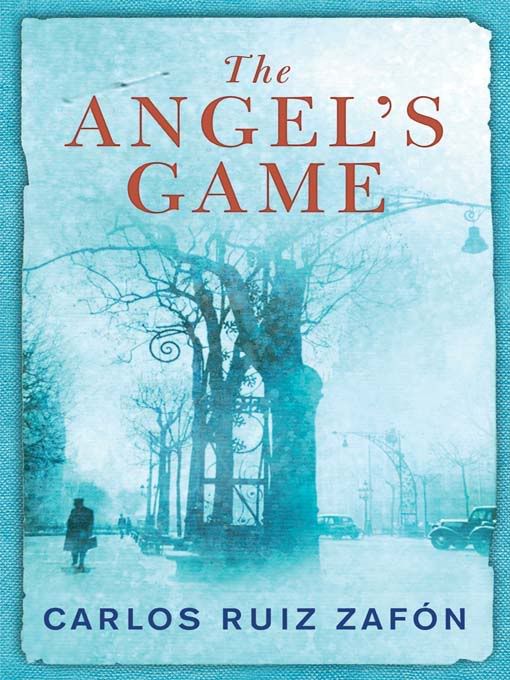 After thoroughly enjoying Carlos Ruiz Zafon's
Shadow of the Wind
, I couldn't wait to read his next book. Though his works are available in Spanish, not all of them are translated to English. The first to be translated was
Shadow of the Wind
and the next one was
The Angel's Game
, both of them translated by Lucia Graves. I wonder when the next will be out.
The Angel's Game
is similar to
Shadow of the Wind
in many ways. They both have literature at the core and deal with characters reappearing from the past. And they both have Cemetery of Forgotten Books. The protagonist of
The Angel's Game
, David Martin, is a writer who writes crime thriller series under a pseudonym. He is commissioned to write a novel on religion by a mysterious publisher, Andreas Corelli, who is supposed to have died decades earlier. As David starts uncovering the mystery behind Corelli, he learns a few secrets about his own life. If the last sentence reads like a line out of the back cover of the book, well, that's the best I can do. I don't want to include anything here that might turn out to be a spoiler.
A dark tower house with spirits, dead people appearing, a witch, disguised identities and a love story in the middle of all this - the book has all the ingredients that make this an entertaining read, although I didn't like
The Angel's Game
as much as I did the first book. One, the book was too long. I think the author tried to include a lot of things in one book.
Zafon says in his interview
that he initially planned to include four stories in a single book titled '
The Shadow of the Wind
'. But when he realized that the book is going to be huge, he decided to make four books out of it and call the series 'The Cemetery of Forgotten Books'. Another complaint about this book is, I feel the author hasn't tied up all the loose strings. When you finish reading a mystery book, you should get the feeling of a job well done. I didn't get that feeling here. It was as if the book ended too abruptly. And the epilogue is so silly, I don't know why it was even part of the book.
I wouldn't highly recommend this book, but if you are into mysteries and crime thrillers, this book will not be a complete waste of time.