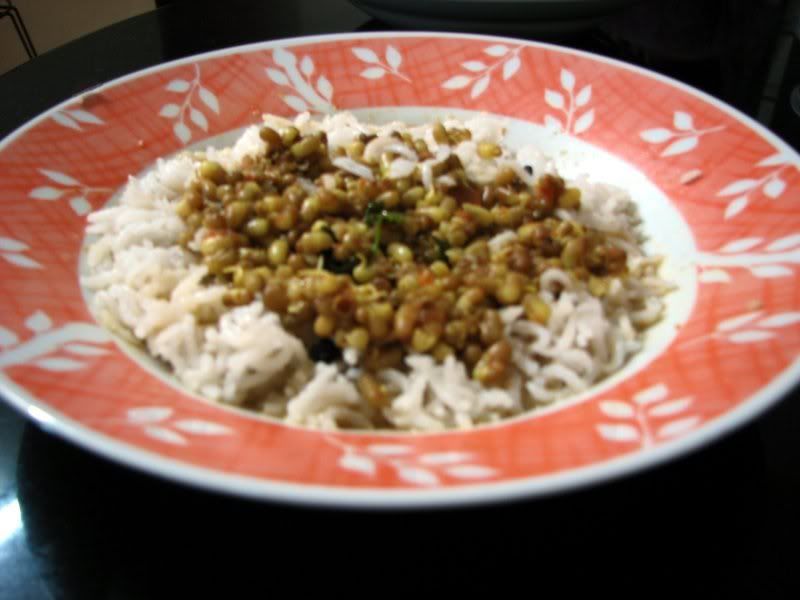 Reasons for trying out this recipe were many:
1. The photo looked so delicious and tempting. Sprouted matki and rice sounded like a yummy combination.
2. I had all the ingredients that the recipe called for. I didn't have cinnamon, so I used pepper instead. It was not meant to be a replacement, but an extension.
3. My list of rice items is limited and I wanted to try some new rice item.
4. The recipe was simple and nutritious.

The only downside of this recipe is it needs preparation the previous day if you want to use sprouted matki. The dish turned out really well. The rice which I thought would be bland was the best part of all. The fragrance of basmati rice mixed with spices like cardamom, pepper and cloves was heavenly. I made the gravy a bit spicy to satisfy my husband's taste glands.
This dish has such a wholesome taste - it feels as if the dish is satisfying every taste bud on your tongue. It gives you a satisfying feeling in your mouth and in your stomach. A simple recipe which gives you a delicious and nutritious rice item. This item will be a frequent visitor in my kitchen.